This Firefox add-ons will let you to download full-sized photos from Flickr.

Enter Flickr Original.
Please take note that this add-on is an experimental mode. It basically provides the means to download Flickr images by right-clicking on a thumbnail. If you visit Flickr you notice that thumbnails are located on the first page that you visit if you perform a search or browse images.

Install the add-on. You need to restart your Firefox browser. Do it and go to the Flick website.

All that you need to do is right-click on any image and select Download Original Flickr Image option in the context menu. A download dialog will appeared so you can choose the download location.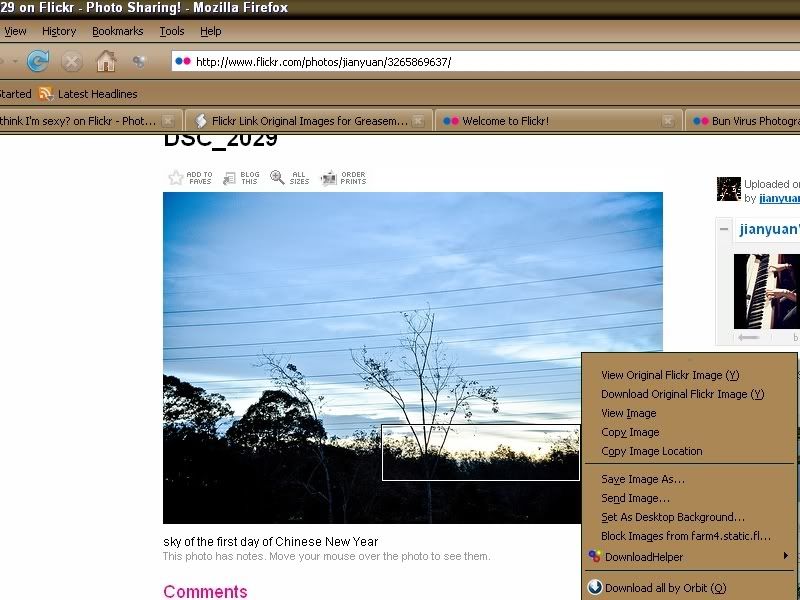 Another function for this add-on is to view the full sized image immediately on Flickr. Anyhow, the add-on is not working on all Flickr images. Images with disabled downloads and the flag "all rights reserved" cannot be download this way. A error message will appear telling the user that the image is not available for download.