You have lots of softwares installed on your PC. But most of them are an old installation. But how can you identify there's some updates for your software? Lazy to go online and check every updates available via their website?
Well, this tiny software will and can help you so much!
The Update Checker will scan your computer for installed software, check the versions and then send this information to FileHippo.com to see if there are any newer releases. These are then neatly displayed in your browser for you to download.

This software still in Beta testing mode and its FREE to use!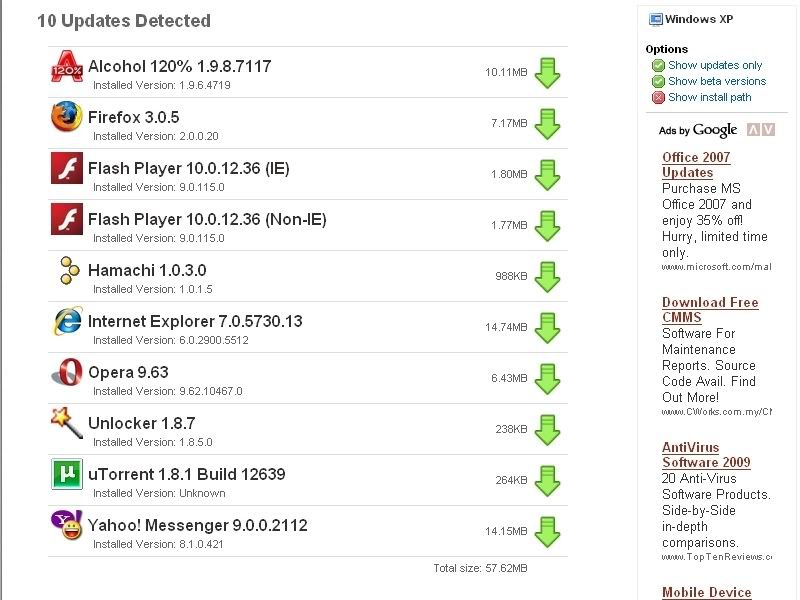 See the list above? I'm currently out of date on 10 softwares installed!!

By clicking on the green arrow right of the application will let you to directly download the installable exe file to update your softwares.


The Update Checker will not send any personal information back to FileHippo.com. The only information collected is a list of programs and their versions, along with the operating system details to help with processing. Additionally none of this is linked to your IP address and the logs are deleted after processing.


Download : FileHippo Update Checker