Tired of BitComet using most of your internet speed?
Thinking of switching to uTorrent that more convenient but at the same time, want to keep your torrent files and let uTorrent complete those files?
That's an easy step.
Remove the selected torrents. (Make sure you remove the tasks only.
Close your BitComet and go to the download folders (where you saved all your downloaded torrents).
What you need to do now is just remove the .bc extensions from incomplete torrent.
Open your incomplete torrent file(s)using uTorrent and make sure you save it to the same folder that you did in BitComet. uTorrent will detect the partial download, do a hash check to see how far along it is, and continue the download.

^Im using BitComet^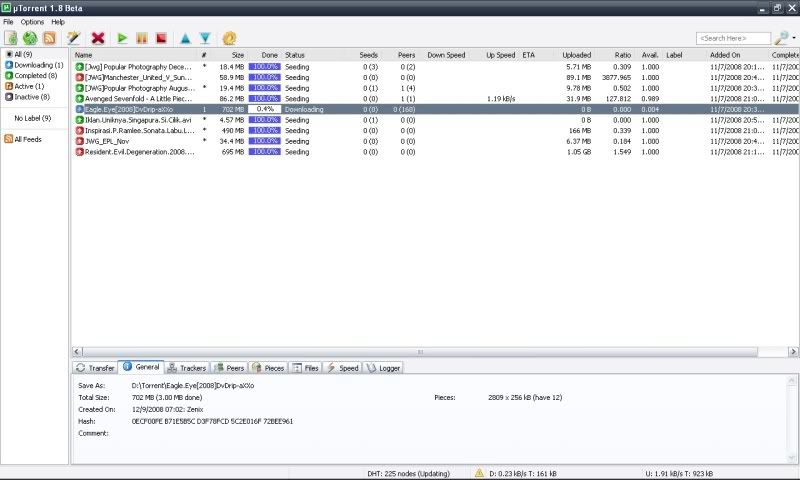 ^Now Im switching the torrent to uTorrent^